Our cookies
We use essential cookies to make our site work. We'd also like to use analytics to monitor web usage in order to improve user experience. Non-essential cookies will be set only if you accept. For more detailed information about the cookies we use, see our Privacy and Cookie Policy.

Essential cookies are required for the operation of our website. Due to their essential role of enhancing or enabling site processes, disabling cookies may affect your user experience of this website.

Non-essential cookies will only be set if you accept and are used to improve the functionality of the website by collecting information and reporting on your use of the website as well as improving your user experience.
Level 3
1st4sport Level 3 NVQ Diploma in Outdoor Programmes (via the Outdoor Recreation Pathway)
This qualification has been reviewed
This qualification has been reviewed to ensure that its content is still appropriate and a decision has been made to extend until 30 November 2025.
Codes
Qualification number

600/1770/3

SFA/LAD funding code

600/1770/3
Learners
Required age

18 +
Learning hours
Guided learning hours

185

Total qualification hours

390
Key dates
Operational start date

12/04/2011

Qualification review date

30/11/2025

Certification end date

30/11/2028
Overview
This qualification will give your learners the knowledge, confidence and skills to build a career in this industry, taking the Outdoor Recreation pathway - one of three available to prepare them for employment.
This Pathway is suitable for anyone delivering organised and self-guided outdoor activities for 'fun'.
Your learners will discover how to support participants taking part in outdoor sessions, enabling them to enjoy having fun outdoors and building their skills in a safe and empowering environment.
It is part of a suite of qualifications endorsed by the Chartered Institute for the Management of Sport and Physical Activity (CIMSPA).
Interested in providing your learners with the opportunity to take the next step in their career in the outdoor sector, with a focus on outdoor recreation? Then this qualification is the perfect addition to your provision
Prepares learners with the knowledge, confidence and skills to work in outdoor recreation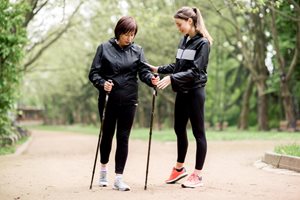 Qualification Progression
Learners may look to develop their learning and knowledge of instructing working with other, more experienced, colleagues. Following a period of practice, learners may choose to develop their skills by participating in continuing professional development (CPD) opportunities offered within the Outdoor Sector.
Holders of this Certificate may seek employment, paid or unpaid, in the Outdoor Industry in a role involving the planning and delivery of outdoor programmes.
Level 3
1st4sport Level 3 NVQ Diploma in Outdoor Programmes (via the Outdoor Recreation Pathway)
Are you an approved centre?
ADD THIS QUALIFICATION
New to 1st4sport? Become an approved centre.
APPLY TODAY