Our cookies
We use essential cookies to make our site work. We'd also like to use analytics to monitor web usage in order to improve user experience. Non-essential cookies will be set only if you accept. For more detailed information about the cookies we use, see our Privacy and Cookie Policy.

Essential cookies are required for the operation of our website. Due to their essential role of enhancing or enabling site processes, disabling cookies may affect your user experience of this website.

Non-essential cookies will only be set if you accept and are used to improve the functionality of the website by collecting information and reporting on your use of the website as well as improving your user experience.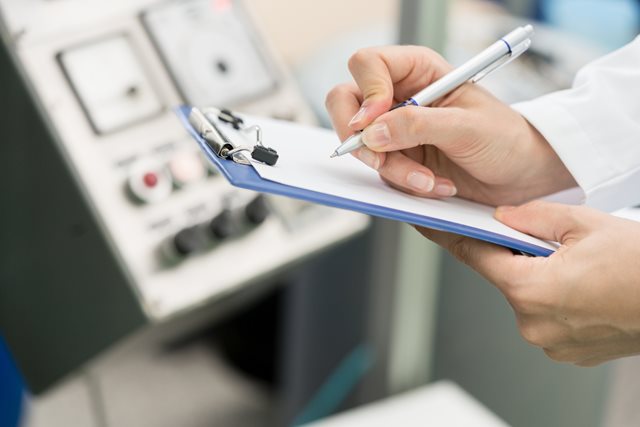 External Quality Assurance
The External Quality Assurance (EQA) is an integral part of our quality assurance arrangements. We monitor and evaluate the performance of a recognised centre and promote continuous improvement in its assessment process
The EQA's role is to review the processes of assessment and internal quality assurance (IQA) at recognised centres, and to ensure that recognised centre staff members are making assessment judgements that are consistent with the qualification learning outcomes and assessment criteria.
Our dedicated team of EQA's are experts within their field, and work closely with the IQAs at a recognised centre.
To meet the needs of our centres, 1st4sport offers our EQA services on a face-to-face and/or remote basis.
Changes to Quality Assurance
How we quality assure our recognised centres is changing in January 2023. All 1st4sport recognised centres should review the following information carefully.
1st4sport will be offering a Q&A session for recognised centres on these new processes.
All recognised centres will be subject to one visit a year.
This visit will be to the centre's headquarters, as registered on the Centre Portal.
There are no changes to the EQA allocations: your current EQA will remain.
If you're unsure who your EQA is, please email [email protected].
As part of this annual visit, the Centre EQA will be checking:
the implementation of policies
that workforce are qualified
that you have robust and efficient quality assurance processes in place.
Additionally, they will sample learner evidence across qualifications.
Recognised centres now have the opportunity to submit learner evidence through moderation.
This process is for:
recognised centres who don't have ICA status for a qualification, the EQA visit has been/is not for a while, and learners don't want to wait for their certificate
recognised centres where during the annual visit the Centre EQA was unable to sample all qualifications, and they have been recommended to submit evidence to moderation.
As part of the annual centre fee, 1st4sport offers four moderation dates for recognised centres to submit learner evidence. If you submit evidence outside of these dates, it will levy a fee.
The dates for 2023 are:
13 February 2023.
19 June 2023.
14 August 2023.
20 November 2023.
To apply for a moderation date, you are required to inform 1st4sport using the Centre Registration Form.
Moderation is carried out by subject specialist moderators, who are able to provide qualification-specific feedback on good practice and areas for development.
Initial Certification of Assessment is a centre monitoring status awarded for a qualification at recognised centres where integrity, trust and efficient processes have been seen during the EQA check.
During the annual visit and/or moderation, the Centre EQAs/Moderators can recommend this status for a recognised centre.
Where you have been recommended this status, you can apply to gain this status.
You will not be given this status automatically following a visit/moderation, and there is now a process for this status to be added to your remit.
A guidance document containing the processes and conditions on this status is available on the Centre Portal.