Our cookies
We use essential cookies to make our site work. We'd also like to use analytics to monitor web usage in order to improve user experience. Non-essential cookies will be set only if you accept. For more detailed information about the cookies we use, see our Privacy and Cookie Policy.

Essential cookies are required for the operation of our website. Due to their essential role of enhancing or enabling site processes, disabling cookies may affect your user experience of this website.

Non-essential cookies will only be set if you accept and are used to improve the functionality of the website by collecting information and reporting on your use of the website as well as improving your user experience.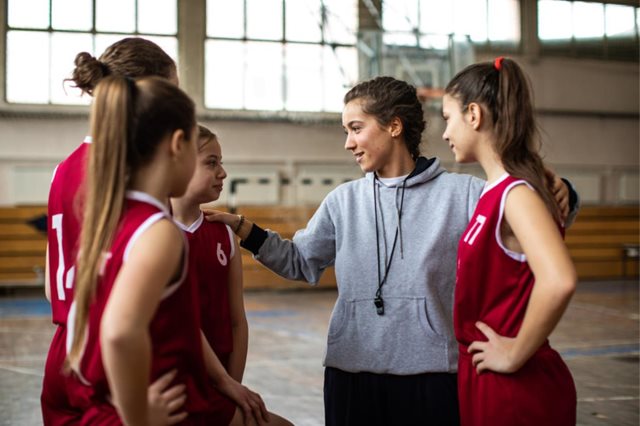 Centre Recognition
Seven Steps to Becoming a 1st4sport Recognised Centre and Delivering Your First Qualification
Thank-you for choosing 1st4sport.
To deliver a 1st4sport qualification, your organisation must complete our approval process to become a recognised centre. This ensures that our qualifications are delivered by a well-qualified and experienced workforce in centres that are equipped with the necessary resources and expertise.
Becoming recognised and approved to deliver qualifications can be a daunting process – especially if you are new to it! But don't worry, we will be there for you every step of the way to support you through the process. By the end you will be approved to deliver a 1st4sport qualification.
Before you start the process
Please identify one qualification to be part of your centre approval application. Once you're approved, you can then add further qualifications to your offer by applying for further qualifications as an existing centre.
Below is our step-by-step guide outlining how you can become a 1st4sport recognised centre and be approved to deliver your first 1st4sport qualification.
If you are already recognised by another awarding organisation, you should find our processes very similar. The supporting documentation you already have in place for other awarding organisations can be updated and used with your application to 1st4sport.
For your convenience, most of our recognition and approval procedure is carried out online. However, we are always happy to help you with any queries and can be contacted by email via [email protected].
If you are already a recognised centre for 1st4sport and would like to add further qualifications into your provision, please see Four Steps to Becoming Approved to Deliver an Additional Qualification.
If you're a centre new to 1st4sport, the centre recognition and qualification approval process usually lasts about a month. So, if you have a date in mind for your first course, please make sure you allow enough time to complete the process. Following the steps below will ensure that we receive all the required information and can process your application promptly.
Apply Today
Know the qualification you're interested in delivering? Reviewed the qualification documents? Start your application.
Email us