Our cookies
We use essential cookies to make our site work. We'd also like to use analytics to monitor web usage in order to improve user experience. Non-essential cookies will be set only if you accept. For more detailed information about the cookies we use, see our Privacy and Cookie Policy.

Essential cookies are required for the operation of our website. Due to their essential role of enhancing or enabling site processes, disabling cookies may affect your user experience of this website.

Non-essential cookies will only be set if you accept and are used to improve the functionality of the website by collecting information and reporting on your use of the website as well as improving your user experience.

EPA Case Study
The Four-midable Team Behind Every Successful Apprenticeship
This case study follows Jack Parker on the transformational apprenticeship journey that culminated in him securing his "dream job" as an Outdoor Activity Instructor. We also examine the role of 1st4sport in this journey – with special emphasis on the end-point assessment.
We have all heard the expression "teamwork makes the dream work".
It is often used by sports coaches and business leaders to inspire their athletes and employees to stay one step ahead of the competition. The catchy soundbite reminds them of the power of aligning to a common goal.
The phrase is equally appropriate when used to describe apprenticeships, and the intrinsic relationship between the employer, training provider, end-point assessment organisation and apprentice in the latter's journey to becoming qualified in the field of their choosing.
The learning and development pathway of an apprentice is a team process. Each element of the chain must link seamlessly and pull together to provide the direction and forward momentum that the apprentice needs to remain enthusiastic, motivated and committed to improving their knowledge, skills and behaviours.
For Jack Parker, the one year and one week apprenticeship journey turned out to be quite an adventure.
Jack explains that it was a lifelong dream to begin a thriving career in the outdoor activity sector.
So much so that, when an online search revealed the Mount Batten Watersports and Activities Centre in Plymouth was looking to recruit four apprentices onto the Outdoor Activity Instructor Apprenticeship Standard, and that the centre was right on his doorstep, he leapt at the opportunity.
He would go on to become one of the first apprentices in the country to graduate in the new Standard. This case study summarises his apprenticeship experience, culminating in the mandatory end-point assessment, and contains some valuable anecdotes and advice that training providers, employers and prospective apprentices will find useful.
'The best year of my life'
After completing his Outdoor Activity Instructor apprenticeship, Jack started a full-time job as a seasonal outdoor instructor at Adventure International in Bude, where some of the activities on offer include surfing, mountain biking and abseiling – fully harnessing the high cliffs and golden sandy beaches that are a feature of the north Cornwall landscape.
"To be honest, my apprenticeship has been life-changing and, no probably about it, the best year of my life," he begins.
"It's had an amazing effect on my mental health. But it's not just that, my physical health has improved tenfold and my confidence has come on in leaps and bounds. It has completely changed me as a person.
"The skills I've learnt are incredible. And whilst learning, I also got paid, which was a bonus!"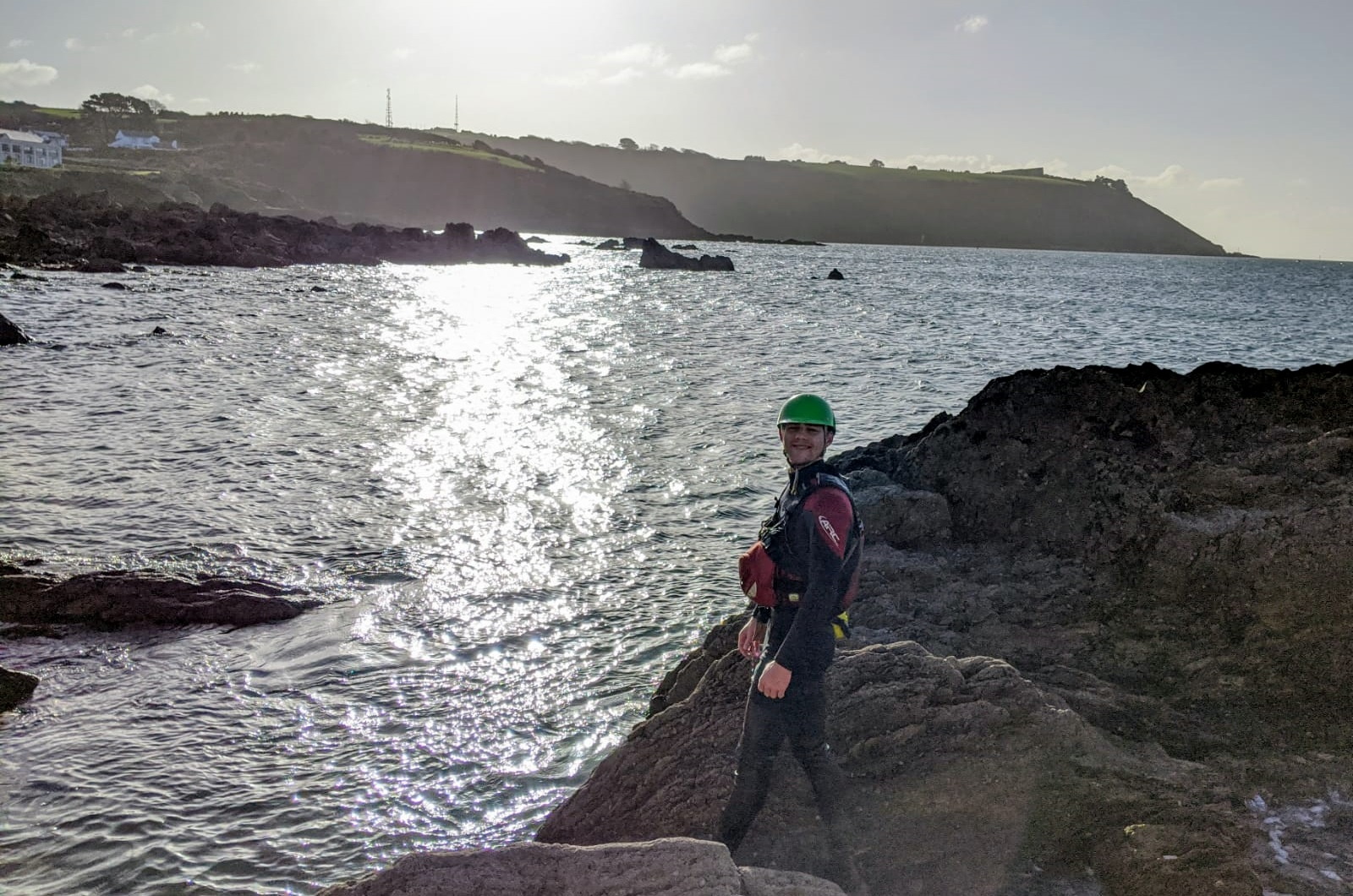 A positive long-term investment for employer
Sam Waites is the Watersports Activities Manager at the Mount Batten Centre. He remembers Jack well, complimenting him on his happy-go-lucky, enthusiastic approach to work.
"Jack has always had a love of rock climbing and being outdoors, and I think this apprenticeship has given him the structure to dig deep into what really interests him and make a career out of this. I couldn't speak highly enough of him.
"In terms of his confidence and his ability to speak to people, and managing himself as a young person, he has come on in leaps and bounds. I think he has found his calling in life."
And while Sam calls the apprenticeship "a great personal and professional learning opportunity" for Jack, apprenticeships are, he adds, also a positive long-term investment for the employer.
"This is the eighth year we have been running the apprenticeship programme, taking on four apprentices on average each year, and they are very valuable for us. Both the apprentice and the Centre thrive from the relationship."
Sam says he is also grateful to Training Provider Channel Training and 1st4sport for helping to bring the best out of Jack and the Centre's other graduates.
"It's been good for them to have input from another training provider that is outside of our own organisation and the in-house training they receive during their day-to-day work. It gives them a different viewpoint on things.
"Regarding our relationship with 1st4sport, the team were very helpful and collaborative in terms of the end-point assessment and understood the complexities of a commercial business.
"They understood, for example, the logistical difficulties. For a Business Administration Apprenticeship, it is fairly straightforward to set up an EPA. Not so for the Outdoor Activity Standard.
"We have to arrange activity groups, of a suitable level and ability, to be there on the day, and during a period when we are coming into our off season. Plus, of course, we have to factor in the unpredictability of the British weather."
Imagine a candidate has written a session plan for sailing, but on the morning of the EPA it is blowing a gale and the session has to be cancelled.
"Everybody needs to be aware of the fact that things can change just hours before the EPA is due to take place, and 1st4sport took all those challenges on board."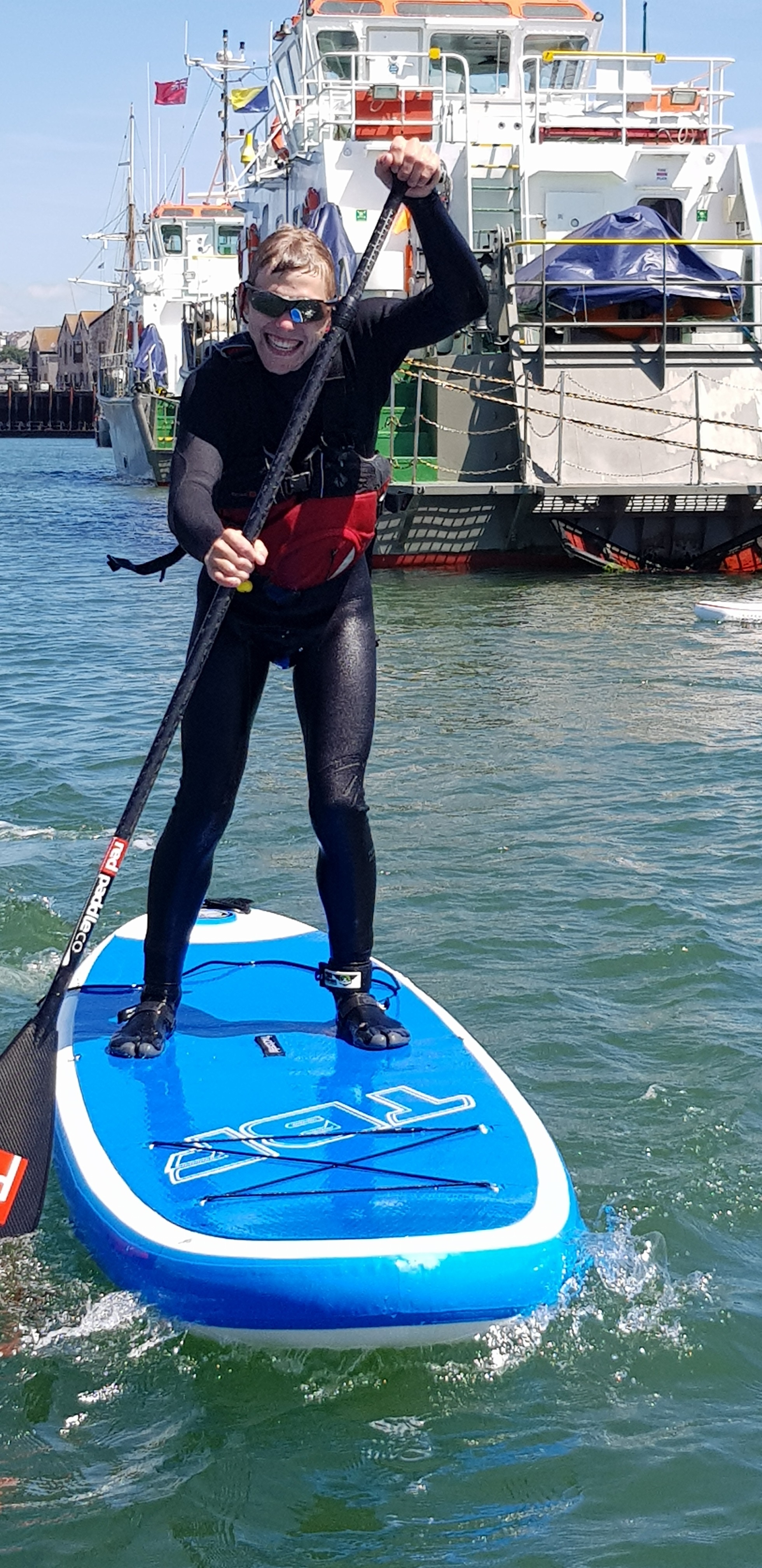 Putting the apprentice at their ease
Jack admits he felt apprehensive about his big day, and the knowledge test, practical observation and professional discussion that made up the end-point assessment.
"It was nerve-racking, because I'm the type of person who gets very anxious when it comes to any exam, but in hindsight I needn't have been as I was made to feel extremely comfortable by the 1st4sport assessor.
"I didn't feel as if I had an invigilator staring at me. It was very natural. I think the assessor picked up immediately that I was nervous, so when I first sat down they told me not to worry and to just treat the discussion like I would a normal conversation. It calmed me down to know it wouldn't be like a French oral exam!"
Which, of course, is precisely the right approach to take. An assessor wants to see the apprentice at their best, showcasing everything they have learned. They don't want to see them react like a rabbit in headlights.
Because Jack was one of the first to complete the new Outdoor Activity Instructor Standard, Sam was watching from a safe distance as an interested observer, and to provide moral encouragement.
"I just wanted to check it all ran smoothly and all the attention to details were followed, which they were," says Sam.
"He did his session plan element first based upon the information given to him about the group (age, ability etc.) and then he delivered that session plan in a controlled environment.
"The assessor was really supportive and put him at ease. I remember he got his provisional result there and then on the day, and he was obviously delighted as it was the culmination of a year's hard work."
Collaboration is king
Channel Training Tutor and Programmes Manager Caroline Young believes the move to independent assessors – replacing the old-style Framework system of continuous assessment – is a positive step forward for apprenticeships.
However, she admits there was a degree of trepidation when engaging 1st4sport as their End-Point Assessment Organisation (EPAO). Jack's would be one of the first Outdoor Activity Instructor EPAs to be delivered anywhere. Hence both organisations were in unchartered territory, and it would therefore be understandable if there were teething problems at the commencement of their relationship.
"It was all new, and nobody really knew what the expectations were for the new Standard, but there was positive liaising from the start," says Caroline.
"There has been lots of collaboration and good two-way conversations, a willingness to engage and adapt on 1st4sport's part according to our advice, and, on the day of the EPA, we were very pleased that everything went smoothly."
The very definition of great teamwork in other words: clearly defined responsibilities, processes and procedures; mutual support; and a willingness to give and accept feedback.
And ultimately, it was this commitment to teamwork that helped make Jack's dream work.
More on End-Point Assessments
As well as Outdoor Activity Instructor, 1st4sport offers End-Point Assessments in Community Activator and Equine Groom / Senior Equine Groom.
Find out more