Our cookies
We use essential cookies to make our site work. We'd also like to use analytics to monitor web usage in order to improve user experience. Non-essential cookies will be set only if you accept. For more detailed information about the cookies we use, see our Privacy and Cookie Policy.

Essential cookies are required for the operation of our website. Due to their essential role of enhancing or enabling site processes, disabling cookies may affect your user experience of this website.

Non-essential cookies will only be set if you accept and are used to improve the functionality of the website by collecting information and reporting on your use of the website as well as improving your user experience.
Level 1
1st4sport Level 1 Triathlon Coach
In partnership with: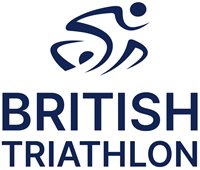 This qualification will be withdrawn from 31 March 2023
Learners are still able to be registered up until that date, and any learner on programme prior to the registration expiration date will have the full duration of the qualification registration period to complete and be certificated.
Codes
Qualification number

603/0402/9

SFA/LAD funding code

603/0402/9
Learners
Required age

16 +
Learning hours
Guided learning hours

26

Total qualification hours

45
Key dates
Operational start date

01/09/2016

Qualification review date

31/03/2023

Certification end date

31/03/2024
Overview
The 1st4sport Level 1 Triathlon Coach is ideal for learners aspiring to build a career in triathlon coaching.

They will learn how to prepare a pre-planned or signed off session, deliver and review single triathlon coaching sessions, developing their understanding of the practical and theoretical aspects of this.

If your learners are over the age of 18, this qualification will also enable them to lead sessions independently.

They may be involved in the provision of coaching sessions with a 'drop in' approach, meeting the needs of people keen to participate on a more ad hoc basis.

This qualification sits within a progressive suite of triathlon coaching qualifications.

The qualification content is derived from the National Occupational Standards for Sports Coaching (2014) and the industry's agreed common content for coaching. It is recognised by the British Triathlon Federation and UK Coaching.
Enables learners to prepare, deliver and review single triathlon coaching sessions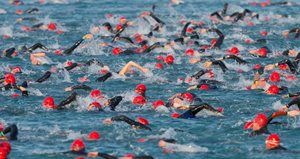 Qualification Progression
The qualification will enable successful learners to progress on to the 1st4sport Level 2 Triathlon Coach. The skills and knowledge developed may also be used to enable learners to progress to other industry-relevant qualifications in coaching sport, physical activity, activity leadership, supporting PE in school sport and sports development.
The qualification sits within a suite of progressive coaching sport qualifications, and supports direct progression onto the 1st4sport Level 2 Triathlon Coach
This qualification may lead to paid work or unpaid voluntary roles in coaching sessions in Triathlon. Other roles that the learner may consider exploring include Activator, Technical Official or Volunteer.